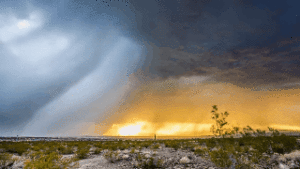 Monsoon season officially starts June 15th. Is your Air Conditioning unit safe from dust storms, torrential downpours, flash flooding and lightning storms the next couple of months will bring? With the average temperature in June in Tucson 100 degrees, a damaged air conditioner can be uncomfortable and possibly threatening to your health.
Most damage that is done to an AC unit during monsoon season is due to falling trees, branches and debris that can find itself embedded into the unit. The best thing a homeowner can do to prevent damage is to take the time to cut down any long or loose branches and to clean up any loose trimmings or debris around the unit.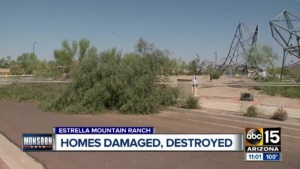 The second largest threat to an air conditioning system during the monsoon months is humidity and power surges from lightning. Make sure your central air conditioner is protected from lightning strikes and power surges by making sure to install a surge protector. Lightning does not have to hit a home directly to cause a power surge. A lightning strike within half-mile of a home can damage an air conditioning unit. Each strike delivers up to 20,000 volts of electricity through a home, which is more than enough to damage a unit. If you experience a system malfunction after a storm, check the circuit breakers to see if this is the problem. It could save you from requiring a service call.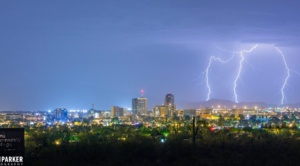 Dust can cover the entire Tucson area during a monsoon storm. This dust can ultimately wind up collecting in your air conditioners filters. Start off the season by replacing them, and then make sure to check them frequently – particularly after a storm. Doing this will enable your air conditioner to run more efficiently and improve the indoor air quality of your home.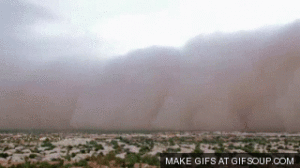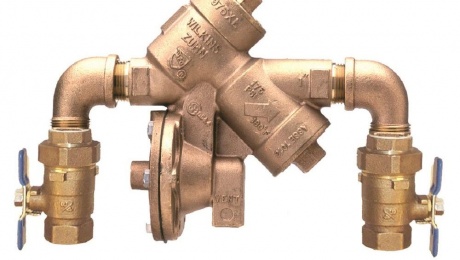 Did you know that the #1 way to allow contamination into your household drinking water is to leave a garden hose submerged in water? The longer the hose is submerged – the higher the likelyhood of pulling bacteria into your system and affecting the water you use for drinking, cooking, and bathing.
A backflow device prevents this water from coming back into your home. If you do not have one – call our office to see if you need one… if you already have one – call our office to make sure it tests out correctly.
An ounce of prevention is worth a pound of cure!